The Fastest, Most Accurate Tracking
Bloodhound SSC Project
Fast, accurate tracking – Remote Planet
Tried and tested. The fastest most accurate tracking from Remote Planet in partnership with Bloodhound Land Speed Record attempt.
Secure Innovation was proud to be a technology partner and sponsor of the Bloodhound Supersonic car project.
The Bloodhound Project is a global Engineering Adventure, using a 1,000mph world land speed record attempt to inspire the next generation to enjoy, explore and get involved in science, technology, engineering and mathematics.
Secure Innovation provided its unique tracking solution, Remote Planet. To enable the team to track the Bloodhound and the support vehicles during the attempt to smash the world land speed record by travelling at 1,000mph on 12 mile straight in the Hakskeenpan, South Africa. Our asset monitoring service was critical in keeping track of key support vehicles during high speed testing.
It is impossible to visually keep tabs on everything in the desert due to the size of the operating area and the curvature of the earth. Remote Planet displayed key information through its software and enable the ground traffic controller to keep track of key assets and ensure they were in 'safe zones' during the 500mph test runs.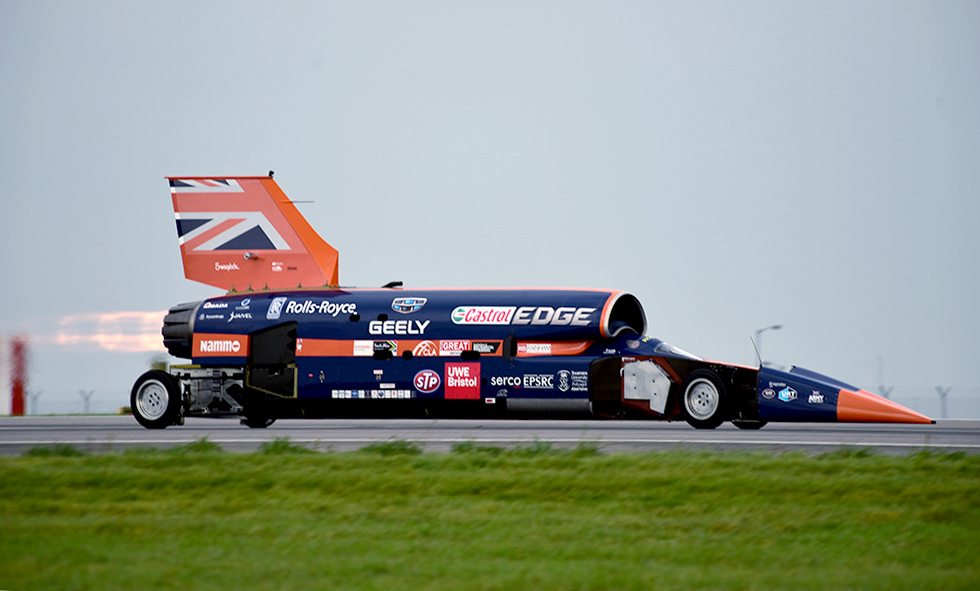 Radio communications with the Bloodhound Supersonic Car were critical to the team's success in attempting a 1,000mph (1,609km/h) World Land Speed Record.
L39 jet aircraft flew multiple passes down Bloodhound's specially prepared South African desert track. Synchronised with the new All-Wheel-Drive (AWD) Jaguar F-TYPE R Coupé driven by Project Director Richard Noble and a Jaguar XF saloon, at closing speeds of up to 650mph (1,046km/h). The cars carried our tracking, monitoring and communication system; Remote Planet. Streaming data, voice and imagery live from the Bloodhound Supersonic Car during multiple test runs and record attempts.
Proving Remote Planet provides fast, accurate tracking anywhere in the world.