Drop Safe Cash Box
Dual purpose retail deposit-only secure cash box for multiple cash collections, or use as a drop safe cash box
Intelligent Retail Cash Collection
Save time and money with the ibox rds for fast, multiple cash collections.
No need for guards to return to a vehicle after each collection from high street stores or shopping centres. Collected cash is always secured without the requirement of an armoured vehicle.
Protect your cash on site with this intelligent, drop safe cash box. Stow the ibox rds cash collection box in a secure ibox chute where the cash is locked with no staff access, acting as a secure retail deposit box.
The ibox rds detects any tampering and will sound an alarm and stain the banknotes with our indelible IBNS security ink. Use with CRIMETAG®, our unique forensic tracing technology to trace cash and provide an evidence chain. The cash-full ibox rds is simply collected by the CIT company and exchanged for an empty one.
Closed. Safe. Secure.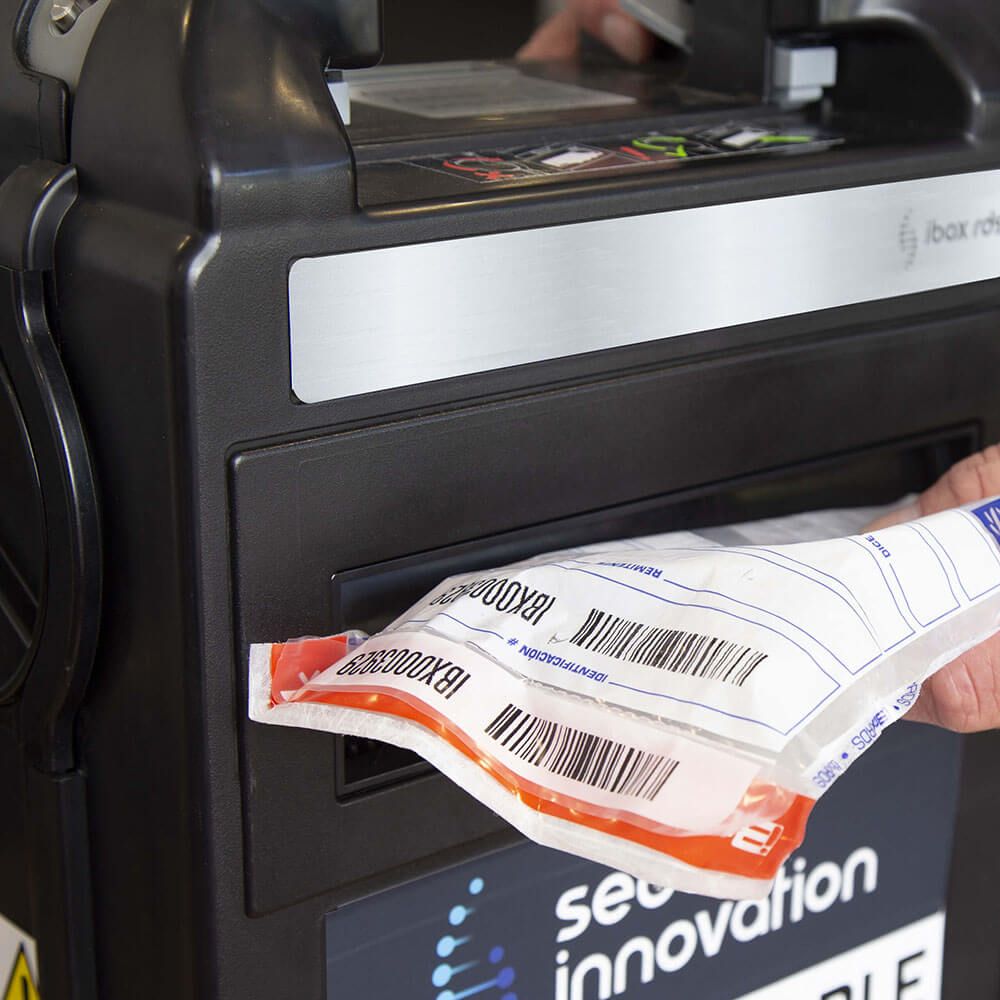 Deposit Only Cash Box
When the cash is deposited in the ibox® rds safely, there is no access for either guards or staff while on site or in transit.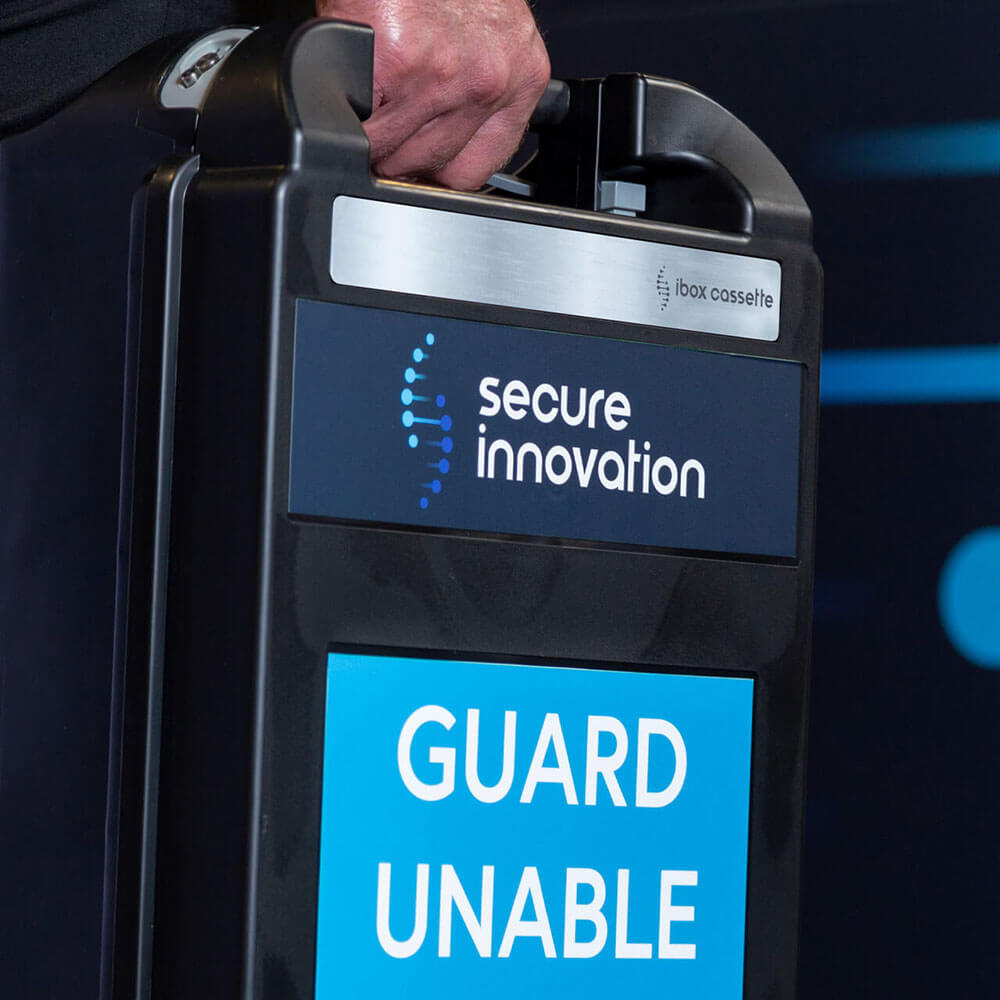 Ergonomic Design
The ibox® rds is uniquely designed to be easy to carry with one hand, even when fully loaded. Improving the efficiency of every exchange.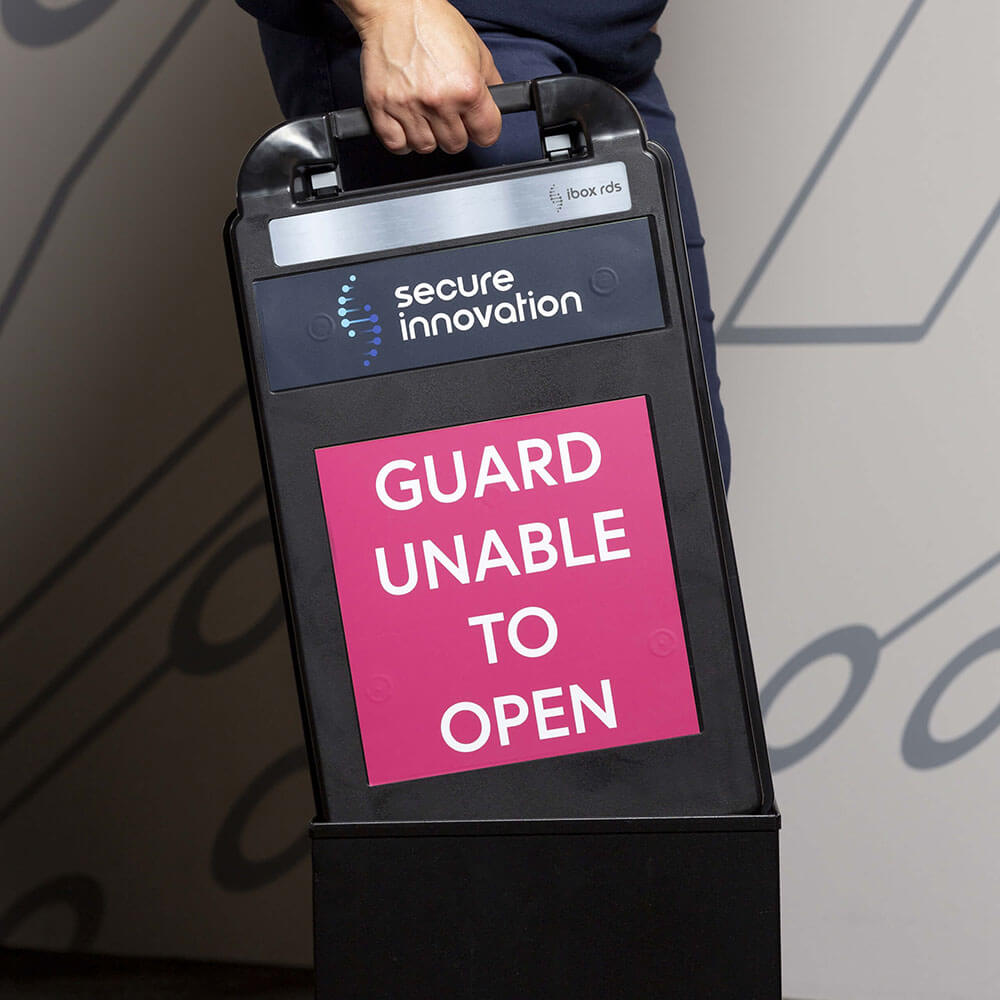 ibox Chute
Smart storage chutes enable ibox® rds to be used as a drop safe. Deterring external attacks, shrinkage and internal fraud
Cash Collection Box
Discover More
Explore how ibox® rds can help you and your business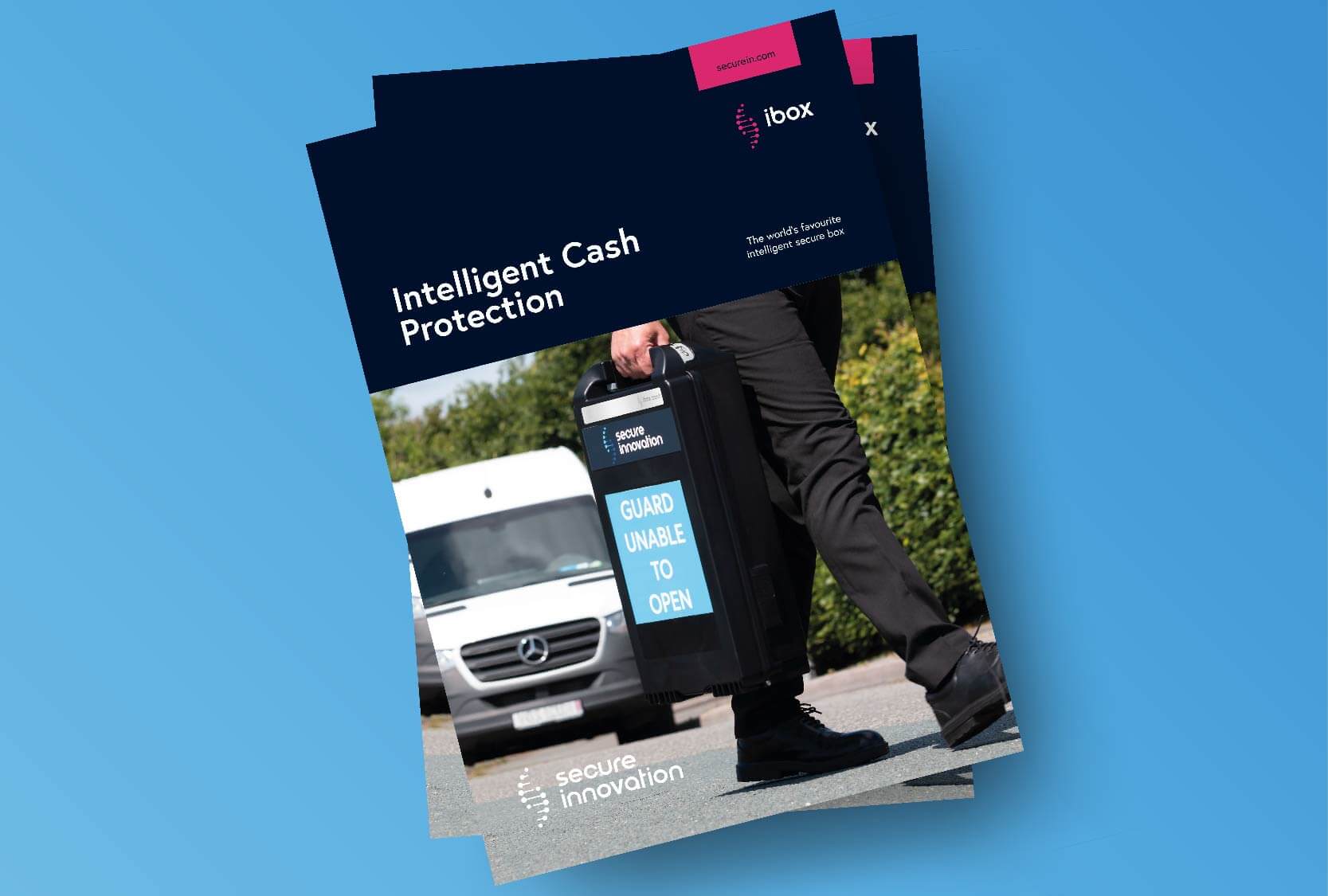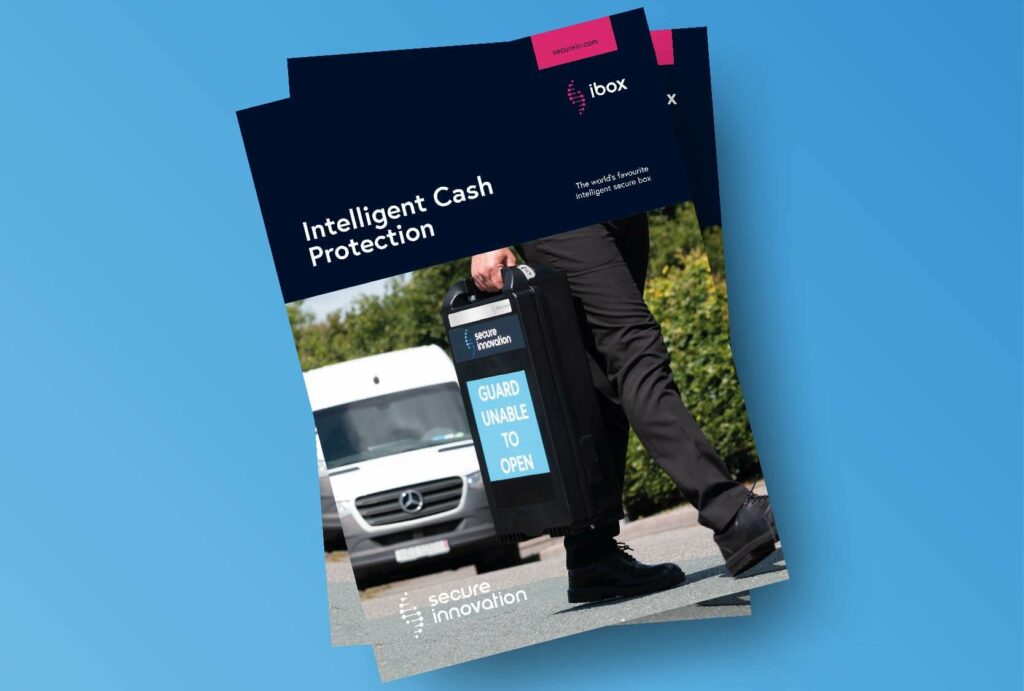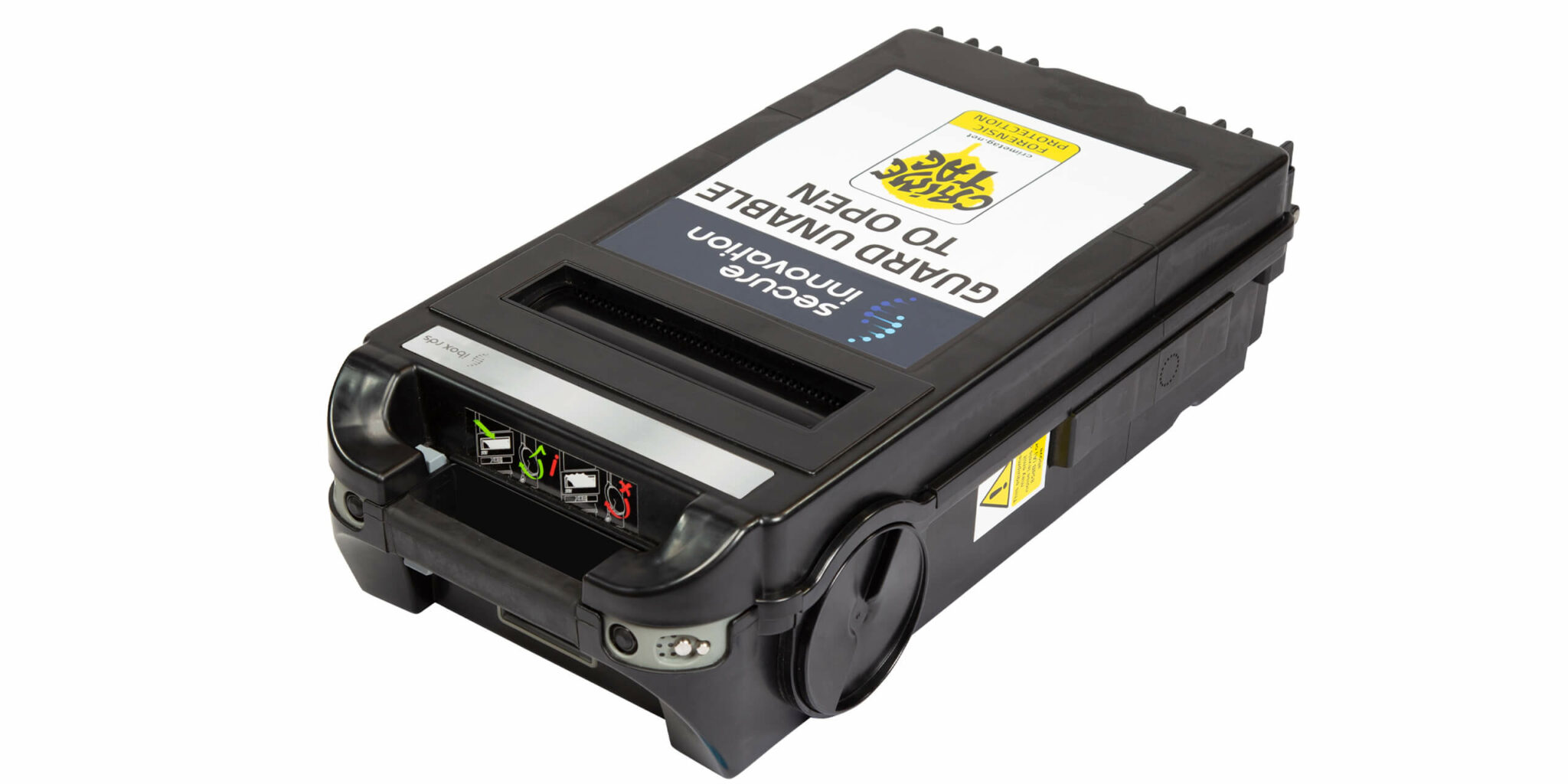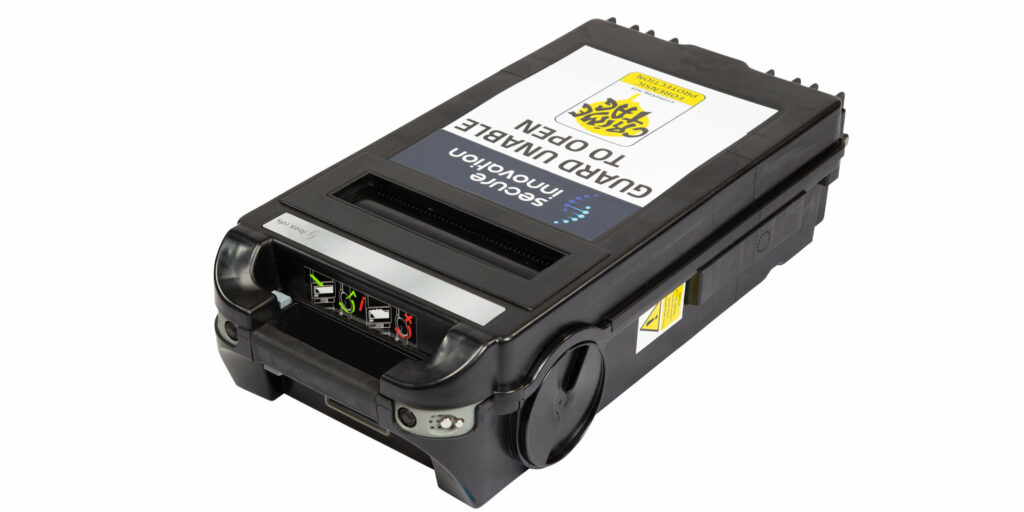 ↑ ibox® rds cash collection box from Secure Innovation
Intelligent Protection Products
Intelligent products and solutions for protecting and tracking cash, high value assets and valuable resources.
Providing innovative technology and protection for the cash in transit, banking and retail sectors.