Cash Box for CIT Safety
Used by every CIT company in the world, the ibox cash releases more ink, and stains more banknotes, than any other cash safe box.
Intelligent Cash Protection
The world's favourite smart secure box.
The ibox cash prevents internal fraud, theft and attacks on security personnel. Sensors detect an attack and automatically release the permanent ink stain and unique forensic tracing technology, CRIMETAG®, eliminating the reward.
Bespoke control allows you to easily enforce compliance and reduce risk by restricting access to contents depending on time, location and programmable keys. Giving you the power to manage your strategy in the safest, most efficient way to protect your team and valuables. Find out more about the three main operating processes by downloading our catalogue.
The safest way to store or transport cash and valuable assets.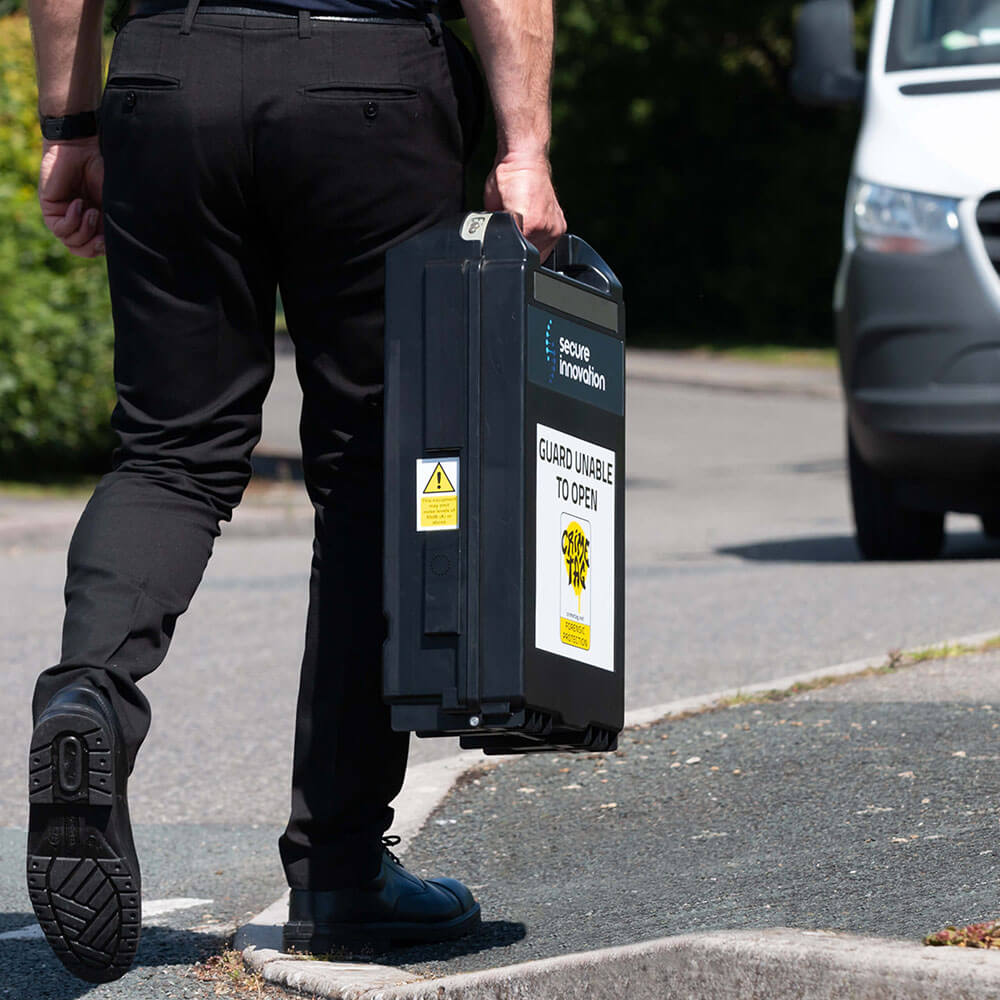 Optional Operating Processes
Choose between End-to-End, Across the Pavement Protection or Residential Storage, for the safest way to manage your processes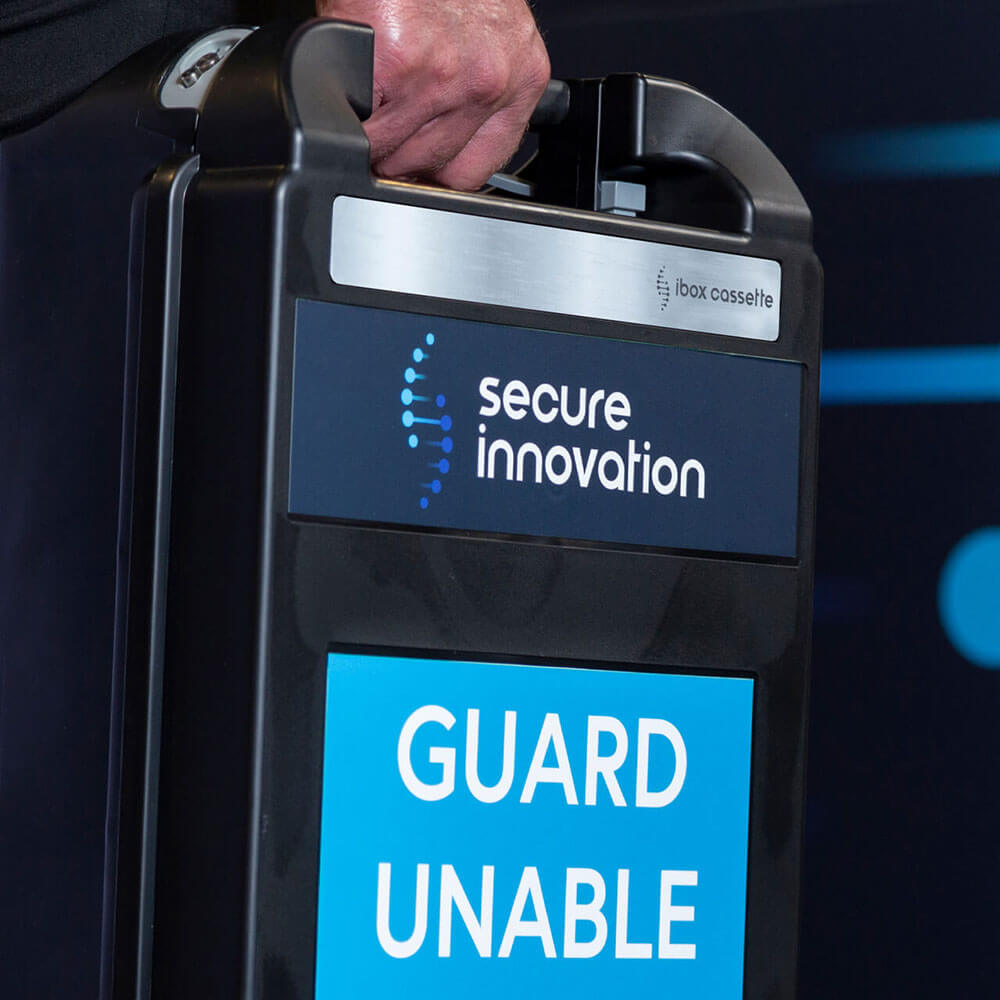 Ergonomic Design
The ibox® cash is uniquely designed to be easy to carry with one hand, even when fully loaded. Improving the efficiency of every exchange.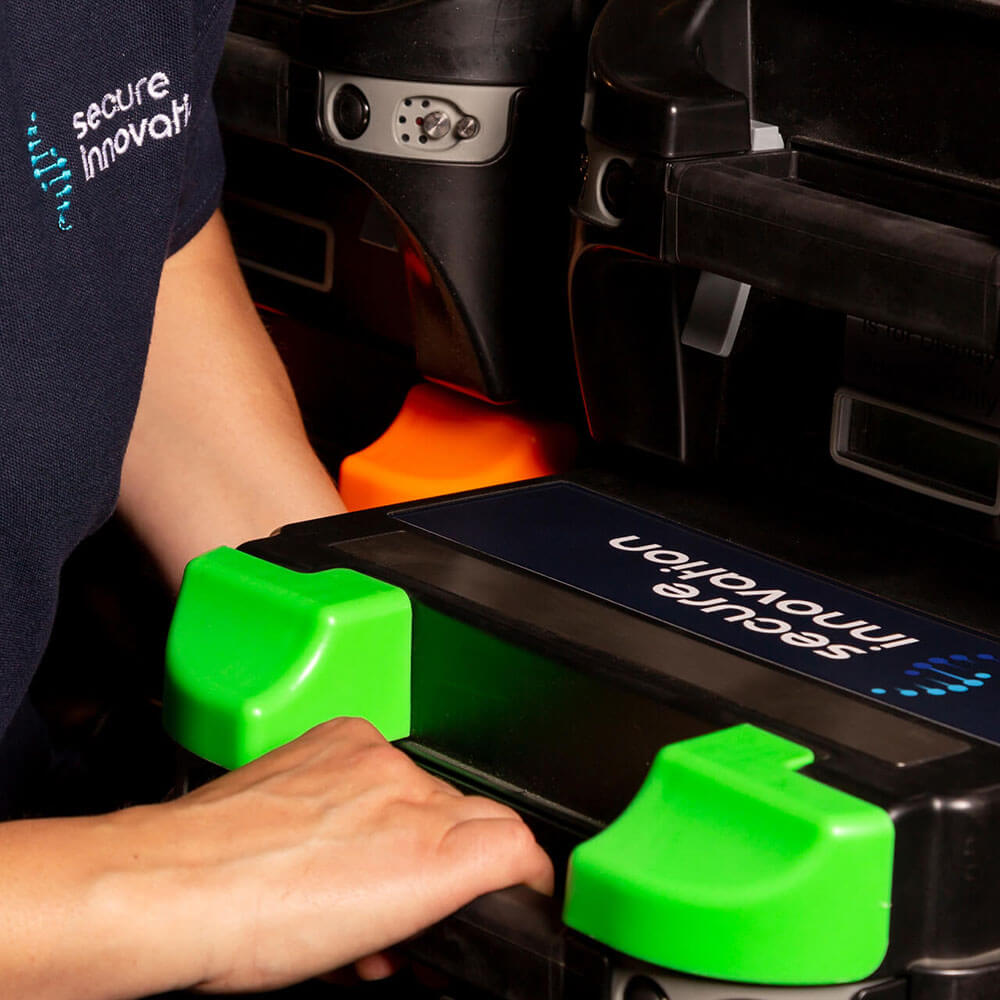 Storage Rack
Smart storage racks hold multiple iboxes where cash and valuables can be transported securely, affordably and in non-armoured vehicles.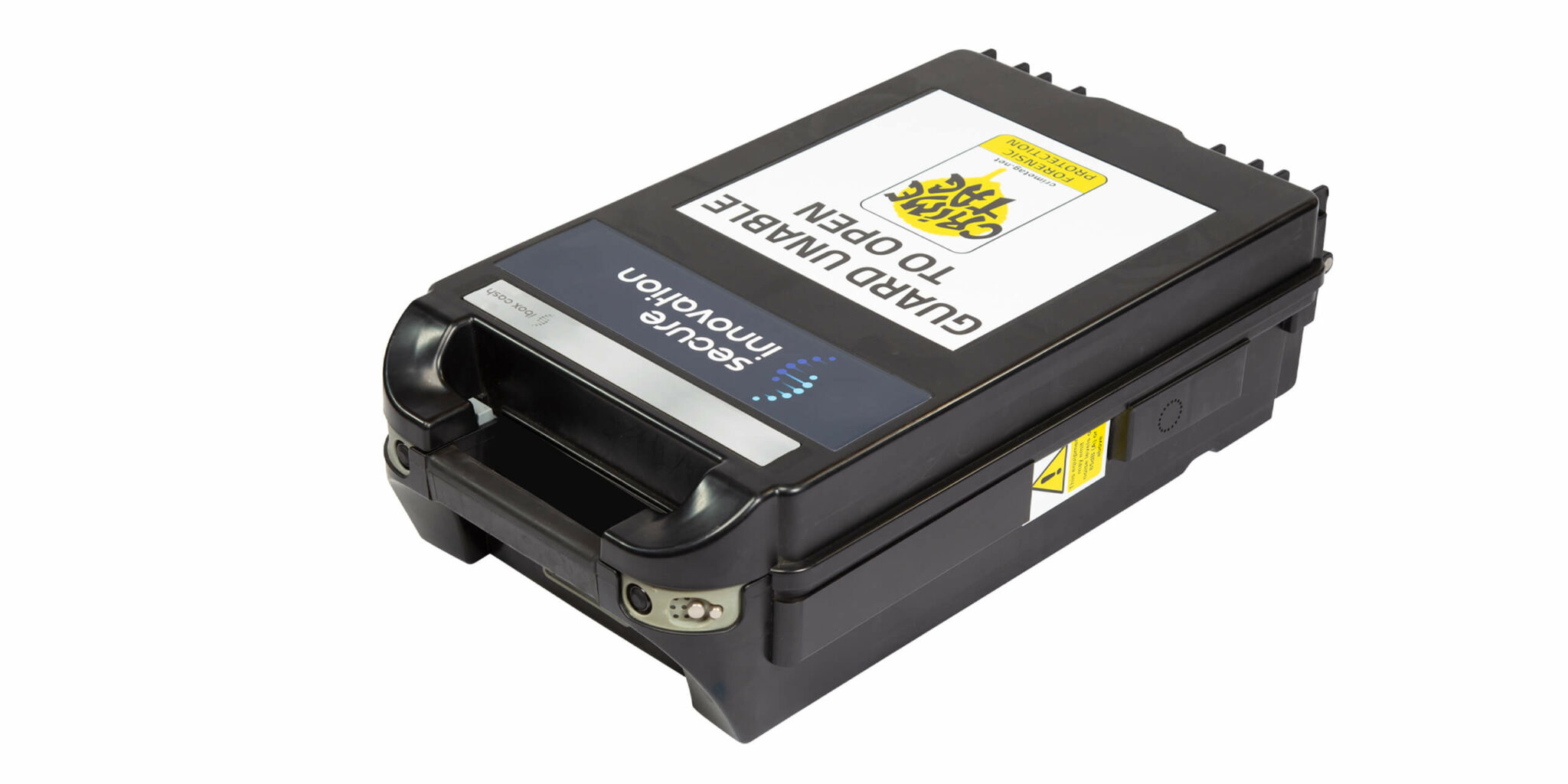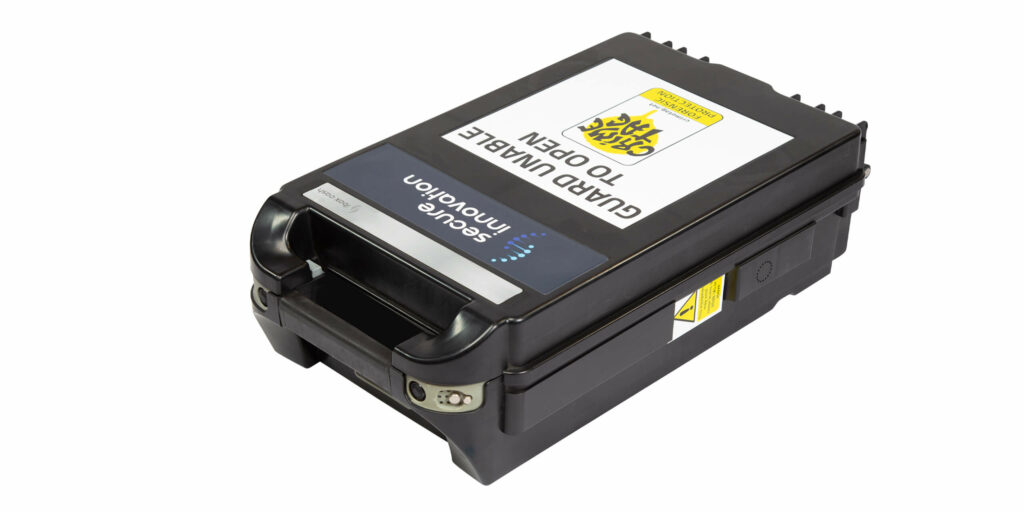 ↑ ibox® Cash secure cash box from Secure Innovation
Intelligent Protection Products
Intelligent products and solutions for protecting and tracking cash, high value assets and valuable resources.
Providing innovative technology and protection for the cash in transit, banking and retail sectors.