We've come to the end of a fantastic week at Security Essen 2022.
It was our first big event since launching our rebrand as Secure Innovation; the global leader of intelligent protection products and custom control solutions.
What a great opportunity to share our exciting new image with existing customers and industry professionals, as well as introducing ourselves to new faces.
Thank you to Security Essen and everyone who made this possible. As well as all the people and company's that have given us such positive feedback on our new direction. We're looking forward to what's coming next.
Introducing at Security Essen 2022
We introduced a few of the new developments we've been working on for the last few months and years. Such as, a2m. Did you know, a2m is more than just a smart cash cassette? It is the next generation in ATM cash protection with intelligent remote management and attack detection sensors. 
a2m is a fully integrated system within the ATM offering protection from all types of ATM attacks. Managed by the Master Controller with two-way encrypted radio communication it continuously monitors and reports the status of the ATM. The LCD interface is mounted outside the safe, allowing your team visibility of actions and status without opening the door. Intelligent sensors detect any type of ATM attack and automatically release our specialist security banknote ink stain, permanently neutralising the cash value.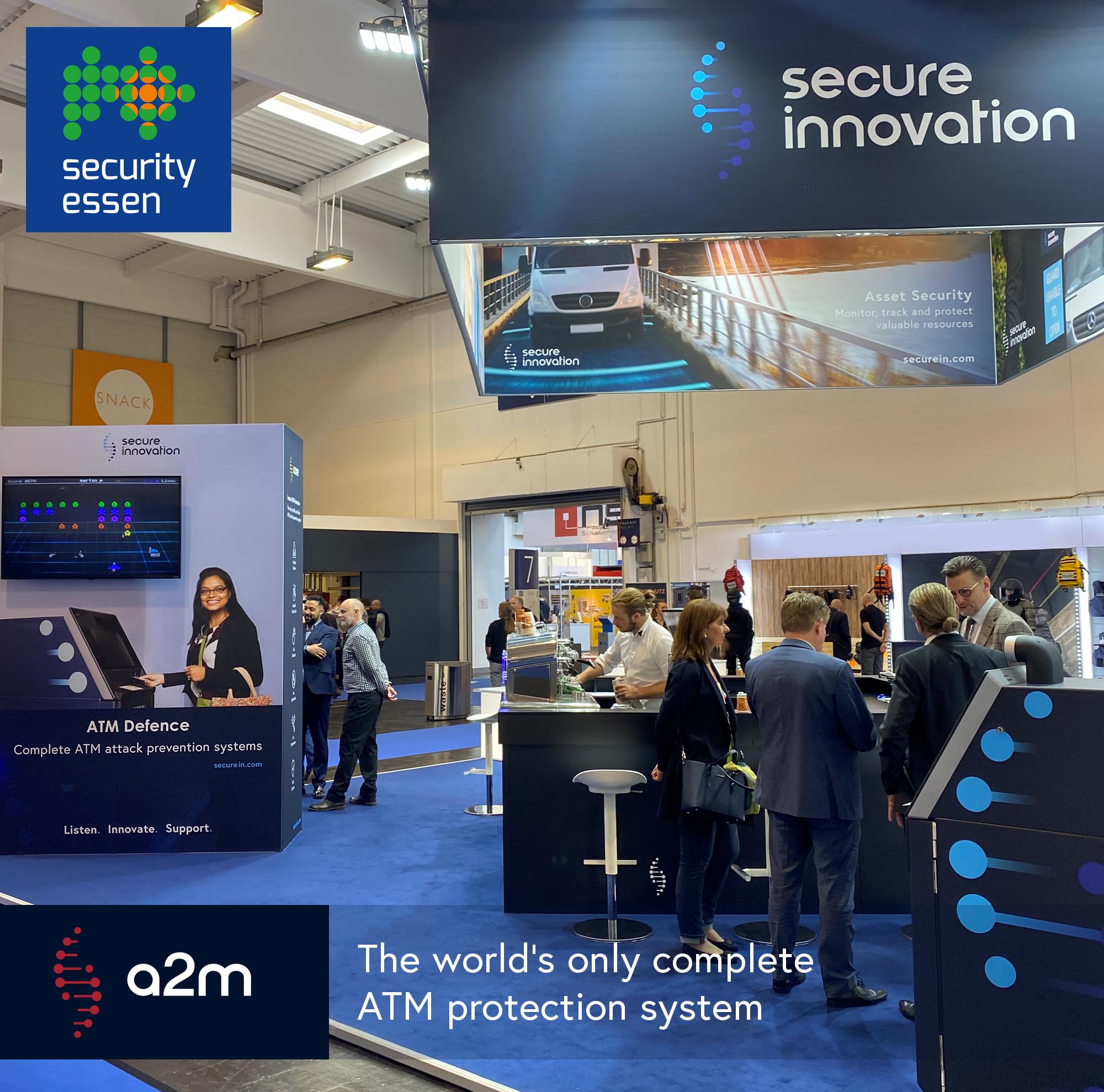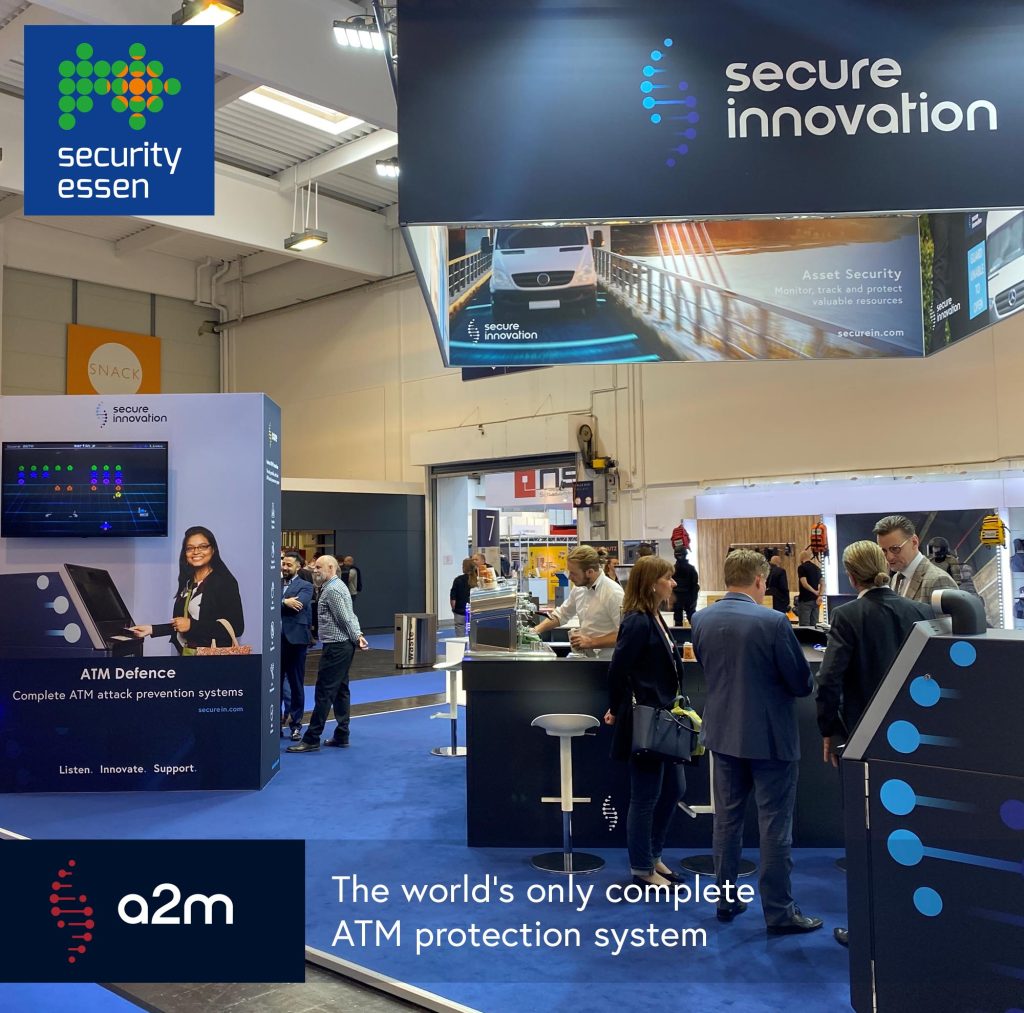 Core is the Semi-Permanent ATM gas attack prevention system. This flexible, cost-effective solution can be used in any location around your network of ATMs and moved in response to potential risks and attack intelligence and 'hot spot' for gas attacks.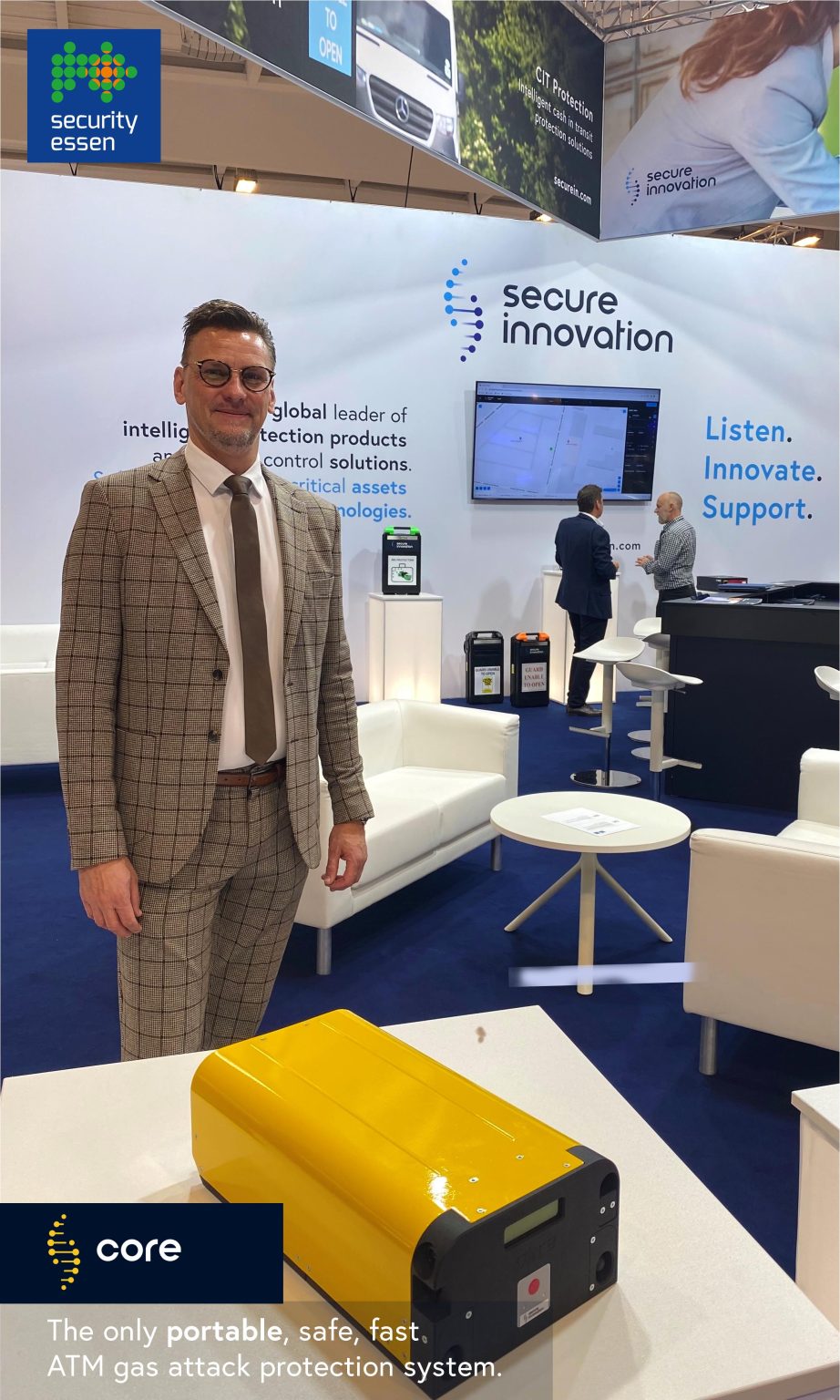 Missed Us at Security Essen 2022? Don't Miss Out.
We've got a busy schedule of face-to-face events over the next few months. Make sure you come and see us at one of our next events to find out more about the exciting new developments at Secure Innovation.
Aditel – France – 29/30 Sep
RBR BankSec 2022 – London – 3/4 Oct –
Featuring Fireside Chat with Anthony McAndrew, Director of Connectivity. ATM & Cash Security – Future Proofing Against Emerging Threats.
SCTA Conference 2022 – Chicago – 5-7 Oct
ATMIA -Payments & Innovations Summit -2022 – Berlin – 19/20 Oct
Featuring Speaker Presentation with Anthony McAndrew, Director of Connectivity. The Future of Tracking & Monitoring the Cash Cycle.
Americas Cash Cycle Seminar 2022 – San Diego – 14-16 Nov
We look forward to seeing you.