Listen to The Leaders Council Podcast where Tony Westington (Secure Innovation – Managing Director) and Scott Challinor (The Leaders Council) discuss the importance of cash circulation, and developing technology to protect it.
The Leaders Council; 'for the people who run the country and the people who keep the country running'.
Through detailed case studies, news coverage, podcasts and leadership events, we are able to unearth the authentic voice of British industry. We chart the challenges, pitfalls and successes of leadership in the twenty-first century.

We put leadership in the spotlight and allow these inspirational people, who spend so much time empowering others, to receive the recognition they deserve.


The Leaders Council
https://www.leaderscouncil.co.uk/about
Latest Developments
Tune in to hear a little more about our latest developments to help cash circulation continue through security innovation. Tony introduces our Core cassette; protection for ATM's against the growing tend of gas attacks. He emphasises the importance of using up-to-date technology to offer efficient methods of protection for our customers in the banking sector.
This is also a great opportunity to hear why Secure Innovation have developed their own IOT tracking device; Remote Planet. Secure Innovation have been in the tracking industry for decades. Using innovative security technology in our cash-in-transit protection products. But Remote Planet is not the same as off-the-shelf trackers. It is an bespoke device that links to specific sensors to meet customer needs.
The Remote Planet 'portal' is the unique part of our development in partnership with the ESA (European Space Agency). It is the key to offering customers a product they need which can evolve with their business.


Tony Westington
Secure Innovation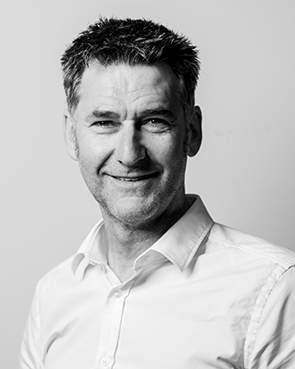 The future of Remote Planet will see our smart technology introduced to other industries. To benefit the environment and continued access to vital utilities for our communities. Monitoring and protecting rivers, helping with renewables development.
Circulation of Cash
The discussion on The Leaders Council Podcast then moves on to the importance of cash in society, alongside other digital payment methods. Tony & Scott discuss how cash is the only form of payment that is independent of the internet, and allows access for all. Without cash as a payment method we are choosing to disadvantage large parts of society.
"The bottom line will always be; if we don't have a physical form of payment which does not rely on the internet, we will leave ourselves vulnerable. It has to be consistently circulated in society to make it viable as an alternative payment method, and for all sectors of society."
The Future for Secure Innovation
Stay to the end to find out more about the exciting milestones for Secure Innovation in the coming year. Including expanding our global reach with new international offices. As well as working in conjunction with Cranfield University to develop pyrotechnics and actuators for industry with British Energetics. One of our newest acquisitions.
Find out more on The Leaders Council news page.