Trying to secure, monitor and manage your valuable assets in multiple locations presents some unique challenges.
That's why we developed Remote Planet – a sophisticated connectivity portal that integrates with your systems, allowing you to manage, track and secure your assets from any location around the world, at any time. This is more than just a tracking system.
Watch our video to find out how Remote Planet can improve the efficiency and operational management of your business by monitoring and managing valuable items anywhere.
Bespoke, Yet Compatible
A truly bespoke system, it adapts to you and your business, complimenting your existing infrastructure and evolving as your needs change. Remote Planet is accessed via any PC or smartphone through a simple online dashboard, and works with all kinds of hardware. So you can be confident it will work with your existing security system. It seamlessly integrates with our intelligent cash-in-transit protection solutions, giving Remote Planet users a competitive advantage in an increasingly challenging environment.
With global coverage and advanced geo-location features, Remote Planet can automatically change the protection settings of an asset based on location, time or status. The system is fully compatible with CRIMETAG, which enhances our ink staining technology with a unique forensic marker to protect assets and aid convictions.
Global Coverage
Remote Planet utilises satellite navigation using GNSS. Accessing not only GPS, but also GLONASS and Galileo for accuracy within 5 metres for a global location fix. Low Earth Orbit technology provides true 'always on' global coverage. Offering exceptional, reliable, location data.
Proven to Deliver
Remote Planet partnered with the Bloodhound world speed record attempt to provide accurate tracking under the most extreme conditions. Accurately tracking the vehicle at phenomenal speeds to prove the reliability of our technology.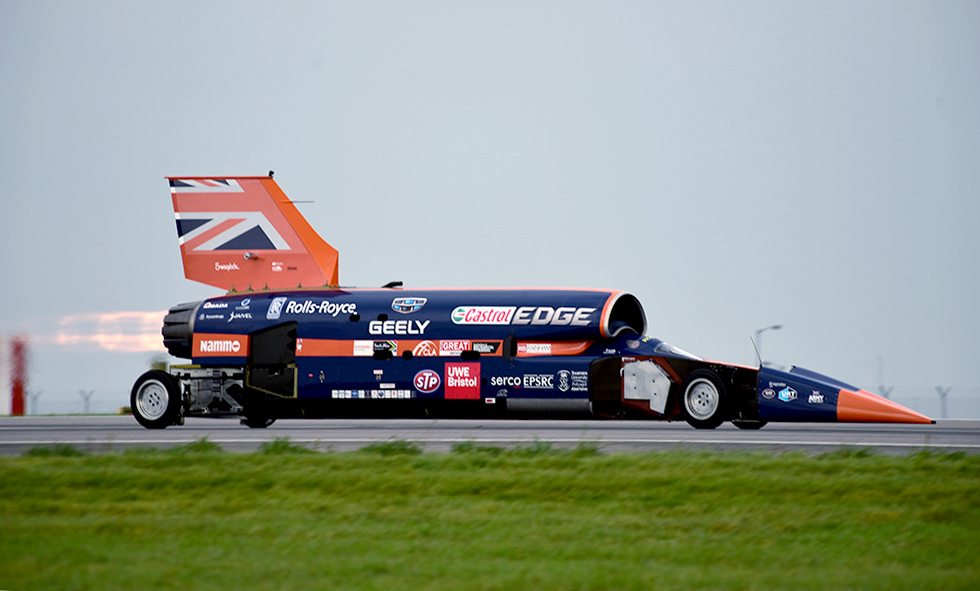 Secure, Monitor, Manage with Remote Planet
With two-way comms, manual, remote intervention controls and automated alerts, Remote Planet gives you the tools you need to reduce response times and protect your teams and valuables.
Bring your asset network to your fingertips, with Remote Planet from Secure Innovation.